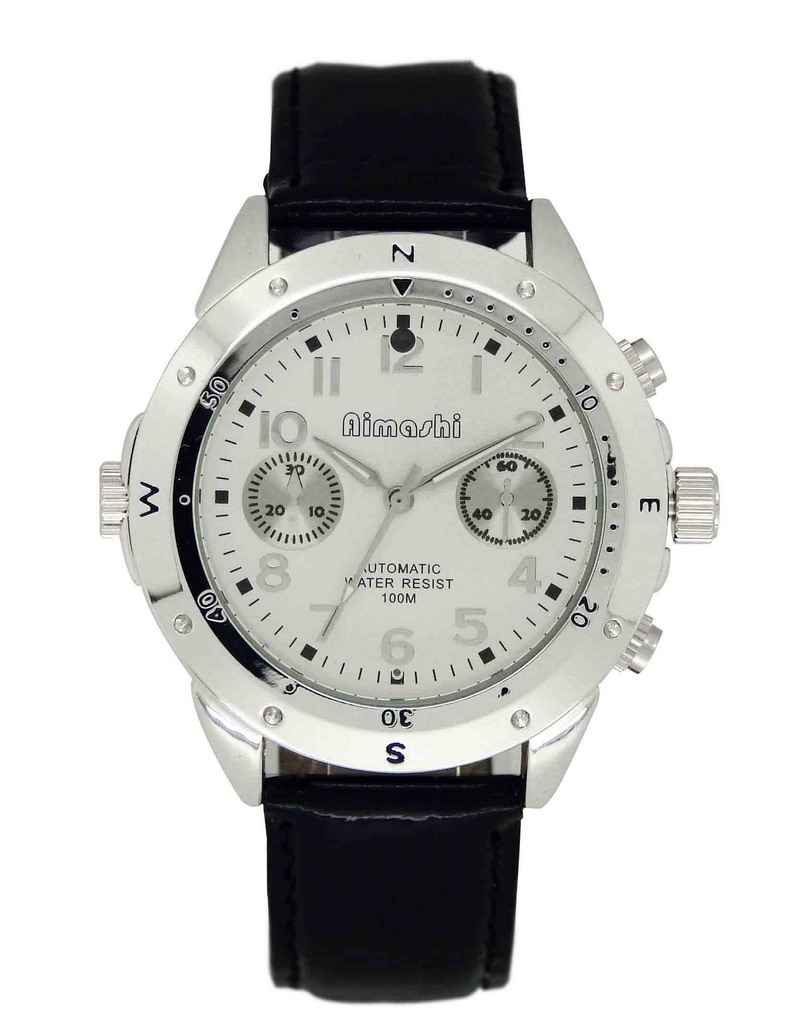 Reasons to get yourself a hidden Camera
If you've watched a lot of bad tv shows, then even just the phrase
hidden camera
might give you shivers. So for now, just forget about all the hidden camera shows and start thinking about what this kind of spy cameras might actually be useful for. If in addition to watching a lot of bad tv shows you've also watched some great spy series, then you might already have an idea what the cams could be used for. But, here's my take on it all.
Protecting your home
Pros: Obviously, one of the best ideas for using hidden cameras is to place them in your home for times someone breaks into your house. If you later have footage of it, it will be a lot easier to find the evil doer.
Cons: Then again, when exactly should you have the camera turned on? Only when you are not at home? But if that's the case, do you actually need to turn it on every time you leave the house and vice verse? Sounds like a hassle. Or having it turned on all the time...well, do you REALLY want to record EVERYTHING that happens in your home? The results of that...well, they remind me of some other bad tv shows again.
Watching your employees
Pros: If you're a business owner, then you probably don't like slacking employees much, you want to get the most for you money. And having a hidden camera to watch over your lazy employees sounds like a good plan.
Cons: If you actually do that and someone finds out, you leave the impression of a total arsehole. Mmm, actually no, not an impression, you actually would be a total arsehole. A bit better version would be to watch your employees using a non-hidden camera. Employees wouldn't like it, but the fact that it's there might actually even motivate them.
Making pub videos of your drunk friends
Pros: If people are drinking and doing stupid things, then most of us (the non-idiotic ones) don't want any pictures taken of us, not to mention videos. And among normal people it has become pretty much an unwritten rule that what happens while you're drunk, won't get recorded. However, if you want to record it all, then hidden camera is the best way to go, obviously.
Cons: The unwritten rule is there for a reason. Don't do others what you don't want others to do to you. Or something like that. And, if some stupid video clip should end up in youtube and start causing problems to someone, you risk losing your friends.
Taking great disturbing photos
Pros: I don't really mean the word disturbing here literally. Rather, I mean taking photos that might make the objects of the photo feel distrubed. For example, if someone wants to take a photo of me at all, I feel disturbed. But if you want take really nice pictures of people smiling, laughing, crying, jumping, eating. Real people from real streets, just to get great photos, hidden camera is often the best way to go.
Cons: There aren't many cons here. However, if you take photos of individuals and you want to actually publish the photos somewhere, you would often need the subjects permission to do so.
Getting the best party shots
Pros: Now this is just a bit different from taking videos of your drunk friends, which by the end of the day, you shouldn't do. But the best shots are usually taken of people who didn't know they were photographed in the first place. People who were unaware of it. If people see you with a camera, they start to pose, and this, in my humble opinion, often ruins most of the photos.
Cons: No cons here, just great photos. Just be ethical when taking such photos.
Doing journalism in a non-journalism country
Pros: There are certain countries in which journalists aren't really welcome. And taking photos of certain people and places is forbidden. A nice hidden camera, hidden inside a lighter, pen, glasses, button or anything else, might help you get some photos and videos of things you couldn't do any other way without risking being jailed. Or why not, shot on sight.
Cons: Should you get caught before leaving the country with such spy cameras, I wouldn't know how to predict the end result.
These are just some ideas what you could use hidden cameras for. Feel free to add your own.