According to NASA's press release, their asteroid deflection technique for planetary defense DART is moving from concept development to preliminary design phase.
"DART would be NASA's first mission to demonstrate what's known as the kinetic impactor technique -- striking the asteroid to shift its orbit -- to defend against a potential future asteroid impact. This approval step advances the project toward an historic test with a non-threatening small asteroid." -- Lindley Johnson, planetary defense officer at NAS...
continue reading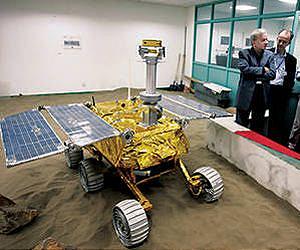 China's first lunar robotic vehicle showed signs of a mechanical control abnormality over the weekend, according to the Chinese news agency Xinhua, an...