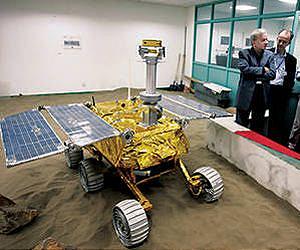 China's first lunar robotic vehicle showed signs of a mechanical control abnormality over the weekend, according to the Chinese news agency Xinhua, and scientists are now trying to organize repairs.
The rover, Jade Rabbit, reached the moon last month, the first soft landing on the lunar surface since 1976.
According to the Chinese State Administration of Science, Technology and Industry for National Defense, the malfunction was due to the "complicated lunar surface environment." The administration gave no oth...
continue reading