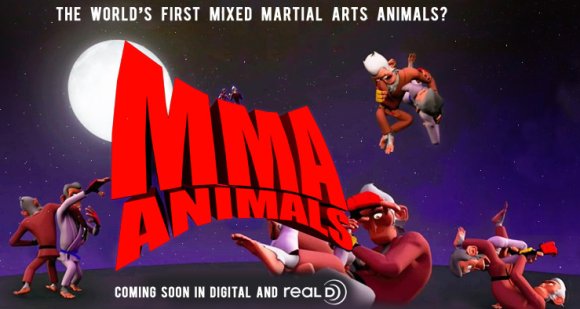 Are you up for some truly interactive entertainment?
Appiphany Technologies has announced that in Q3 of 2013 they will be launching the world's first 3D animated brand for kids based on the sport of mixed martial arts. Recognizing that during recent years the popularity of mixed martial arts brands have really had explosive growth, Appiphany decided to come out with something really new.
The new brand, MMA Animals, will be offering the consumer a true mix of physical and virtual world. While it might sound just a bit weird, that's what they said they will deliver. There will be eight different characters to choose from and eight different interactive stories stories to play through. Everyone will be able create their own stories based on the goals they achieved, on their game play, and everything else.
How do they plan to mix the physical and virtual worlds? For one, if you use the mobile app together with the MMA Animal action figures, you can change your virtual character. If you use their augmented reality ebook with the mobile app, the pages will literally be coming to life. How it will actually be looking like after the launch you can see once the brand has been launched. And that will be happening in Q3 of 2013.
Disclosure: This post was requested by an advertiser.