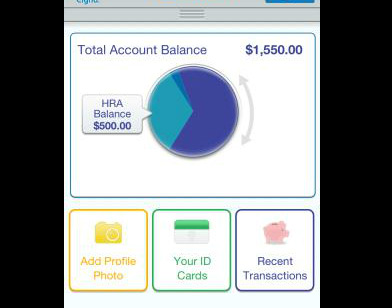 Cigna Launches Health Plan App
Cigna, global health care provider with 70 million customer relationships worldwide, has just announced the launch of their new smart phone app, meant to help their customers gain better control over their health care spending and health in general.
"Now Cigna customers can put their smart phone or tablet to work helping them better manage their health care and save money on their medical costs for a happier and healthier new year," said Tom Richards, Cigna president for individual and family plans and online experience.
The new Cigna mobile app,
myCigna
, offers its users a way to find themselves a doctor using Cigna's award-winning physician directory, research drugs at 60 000 pharmacies as well as compare the prices across all of them. The app also enables their customers to look up pharmacy, medical and dental claims as well as to manage their account balances and deductibles.
The new app was launched February 12, 2013, and is available for all Cigna's customers with either Android or iOS mobile devices. The free app is available for download at Google Play and App StoreSM. Together with the main app, Cigna also offers a just-for-fun GO YOU app that makes it easy to create and send video messages to your friends.
More information about the app can be found below.
Disclosure: This post was requested by an advertiser.