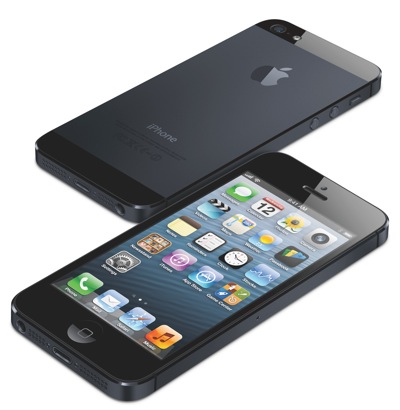 Why Doesn't IPhone 5 Sell As Good As Expected?
IPhone 5 is thinner, simpler lighter and faster that the former iPhones 4s, it is, in fact, the world's thinnest smartphone ever created. Before the day apple launched this product, everyone knew that this was going to be the Smartphone that would combine all the latest improvements as well as refinements that people have been looking forward to having. However, most people logged on to their social media accounts soon after the phone was officially launched, to express their disappointment and bitterness. As opposed to analysts' predictions that the phone would definitely spark worldwide hype in terms of sales, a colossal percentage of the world's population became rather reluctant in voting for the phone using their wallets.
After the launch of iPhone 4s, people put a lot of pressure on apple to create a revolutionary smartphone that incorporates smart technology, which it did. So how come there is so much heartiness for the unleashing of this embodiment of technological advancement, it has a sleek design, a brilliant four inch retina display, a six chip ultra-wireless technology, and IOS 6 operating system among other interesting features and yet, apple in its press release revealed that it has sold only 5 million of the devices. This otherwise disappointing release was made three days after the official launch that happened on Friday when the first supply was sold out. Investors have expressed their grave disappointment with the sales as they expected apple to sell at least six million units and a maximum of ten million units during the first weekend after the official launch through to the end of that month.
Just as expected, iPhone five is definitely no stranger to widespread critics. There have been worldwide squawks from iPhone five users saying that they have experienced more and more problems with the apple jewel.
Others say that the phone succumbs to scratches and scuffs easier as compared to former models from the company, actually some have traced scuffs on their brand new phones almost immediately after taking them from the packaging box. Perceptibly, if the number of owners experiencing such problems is so great, then apple must proceed with caution in finding a remedy for this issue just as they did with iPhone 4s that staged many wire signal issues.
Other problems that users have echoed about the smartphone include an unresponsive touch screen, an intermittent display flicker, date as well as time bug, a rattling phone emanating from inside the phone, a certain purple glare on pictures and the sluggish apple maps.
While users in hate scuffs and scratches, analysts point out that iPhone 5 supply seems to be the big issue in question and not as much the demand.