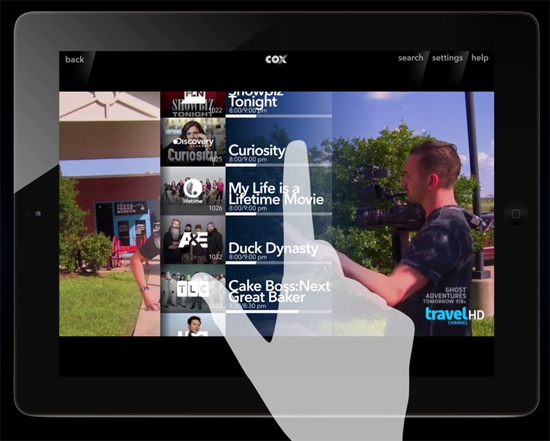 Do you want to watch live TV from your tablet?
If you've ever wanted to watch live TV using your tablet or smartphone and do it legally, you finally have the chance to do that. Cox Communications, broadband communications and entertainment company in the United States, has come out with a new mobile app that offers their customers the chance to do just that, but not only.
The new mobile app, developed in partnership with Cisco, is groundbreaking in the sense that it makes Cox the first and currently only U.S. multichannel operator that offers individualized recommendations both for the television and on the second screen.
The application will first debut on iPad and will be featuring 90 live TV channels, access to On-Demand content, ability to use your tablet as a remote control for Cox's Advanced TV program guide and of course, it also offer personalized video recommendations for up to eight users in a household based on their individual viewing preferences. The individualized recommendations can also be improved by the users themselves by using the "'like", "dislike," and "suspend" feature in the recommendations.
"This new app offers a user experience that is unlike any other in that it is intuitive and easily activated by a simple touch of the iPad screen," said Cox Communications President Pat Esser. "The interactive content is driven by personal viewing history and individual profiles."
You can learn more about it all here -
Disclosure: This post was requested by an advertiser.