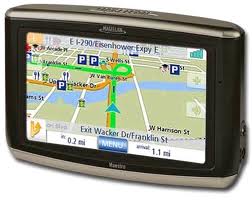 GPS Technology uses for consumers
GPS Technology has been around for a while now. But for all the techdonks out there, GPS Technology (Global Positioning System) is a global navigation satellite system that offers you the location and time information independent of weather (yes, it works during storms as well), anywhere in near the Earth (or near earth), as long as there's a line of sight to at least four GPS satellites. The GPS project was initiated in 1973 by the US Department of Defense and was finally fully working 1994.
GPS systems are now widely being used by a variety of consumer devices every day. So, what might be some of the best samples about it?
A friend of mine lately ordered a new set of wheels to her car from another country. At all times she was able to monitor the location of her new wheels. That's just one nice example of where GPS technology can be used.

These days also many cars have a GPS tracking device installed for the sake of tracking your vehicle should it get stolen. Or even if you've just forgotten where you parked your car, the GPS tracking system will help you find it without much hassle.

You can also use GPS to track people. Most such solutions have been made available through mobile service providers. So basically you can track a person by his phone. Note though that tracking someone without their knowledge can get you in trouble.

Tracking your pets has been made available through a GPS device installed into your dog's or cat's collar. Why would you need it? If you've raise the pet well, you wouldn't, but...well, just in case.

Okay, these are just couple of sample uses of GPS Technology, just as an introduction.