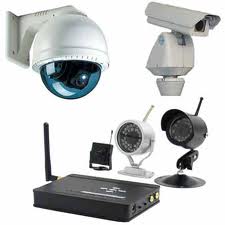 Introduction to Video Surveillance Systems
Your home or business is in good hands even when you are not around and this is possible through video surveillance systems. There are more and more homeowners and business owners who use surveillance systems to protect their assets and also to protect their customers as well. If you want to use security systems for your home and office then getting a video surveillance system is a great investment.
A surveillance system or security system is mostly made of several components. The heart of every surveillance system is the recording device which records video, sometimes audio and also stores this on a system like a temporary file, a hard disc or a removable storage device. There are IP cameras that can be bought at any electronics store and easily installed anywhere. These cameras are hooked directly to a network and you can view images or videos easily through the web. This video surveillance system is a perfect solution if you want to know what happens at home while you are at the office or what goes on at your business outlet when you are at home. It just takes a few minutes to set up and you can view anywhere there is an Internet connection.
Medium sized businesses to big corporations on the other hand may have several units of video surveillance cameras installed inside their businesses or company headquarters. This not only protects customers plus also protects the company as well. Video cameras are all connected to a central security base where all the images are recorded and are also scanned for any security breach. This is common in malls, financial institutions, supermarkets and also in buildings. Homeowners may also take advantage of video surveillance systems sold at wholesale prices to use for their homes.
Some surveillance systems are also at work for public safety and security. This is common in airports, train stations, high traffic roads, pedestrian crossings and in places where there is a high incidence of roadside accidents. There are cities that have adapted the use of video surveillance systems on the road for public and commuter safety. Highly industrialized cities like London and Seoul have installed hundreds of cameras in their cities to ward of criminal activity and improve commuter safety. It is thus a perfect solution for crime and to increase safety and security when you use video surveillance systems at home, in businesses and in public places.