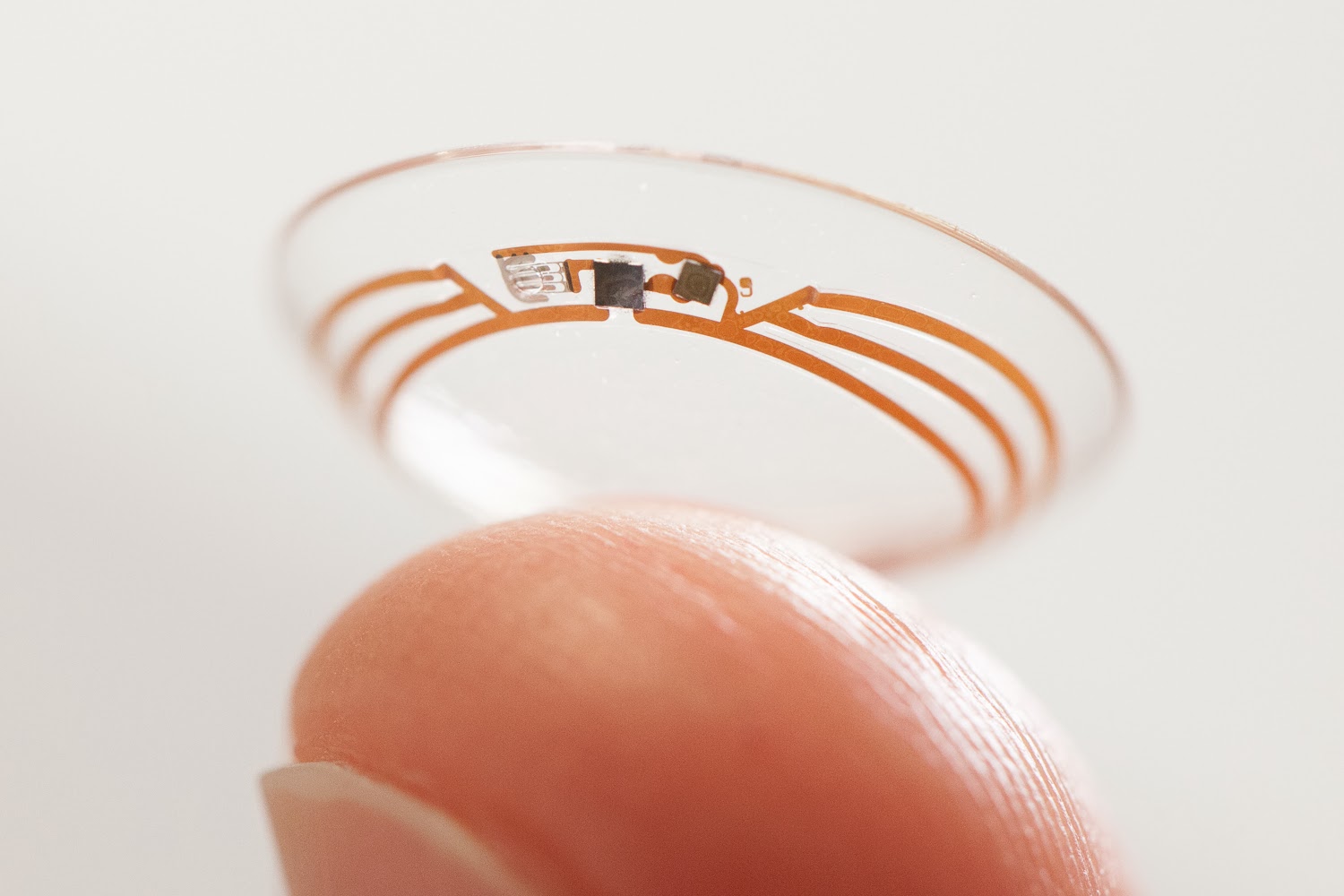 Google Tests 'Smart' Contact Lens that Monitors Blood Sugar
Internet giant Google says it's testing a 'smart' contact lens that could visually alert patients when their blood sugar level drops.
Diabetics struggle daily to monitor and control their blood sugar level which, if left uncontrolled, can lead to long-term damage to their eyes, kidneys and heart.
Most test their glucose level by drawing a tiny drop of blood, but scientists are trying to find easier ways to do that by experimenting with other body fluids, such as tears.
On its blog, Google says that tiny chips and sensors, and antennas thinner than a human hair, could be embedded into the soft contact lens material. Placed on the eye, it could monitor sugar levels as often as once every second.
Google says it has completed multiple clinical studies and is now testing prototypes with tiny LED lights that flash when the glucose level drops. Researchers also envision new apps that would make that information available online to both patients and their doctors.
Google says the technology is still being testing but hopes it will one day lead to better and easier management of diabetes. News by VOA News.